We have been working hard for several years to develop digital tools dedicated to the control and inspection professions. With a single goal: that the technical data related to our customers' works are easily accessible to all the actors of a project.
We also integrate technological developments such as the UAV to carry out our missions in the most efficient way and to provide our customers with increasingly reliable and accurate information.
QualiEstate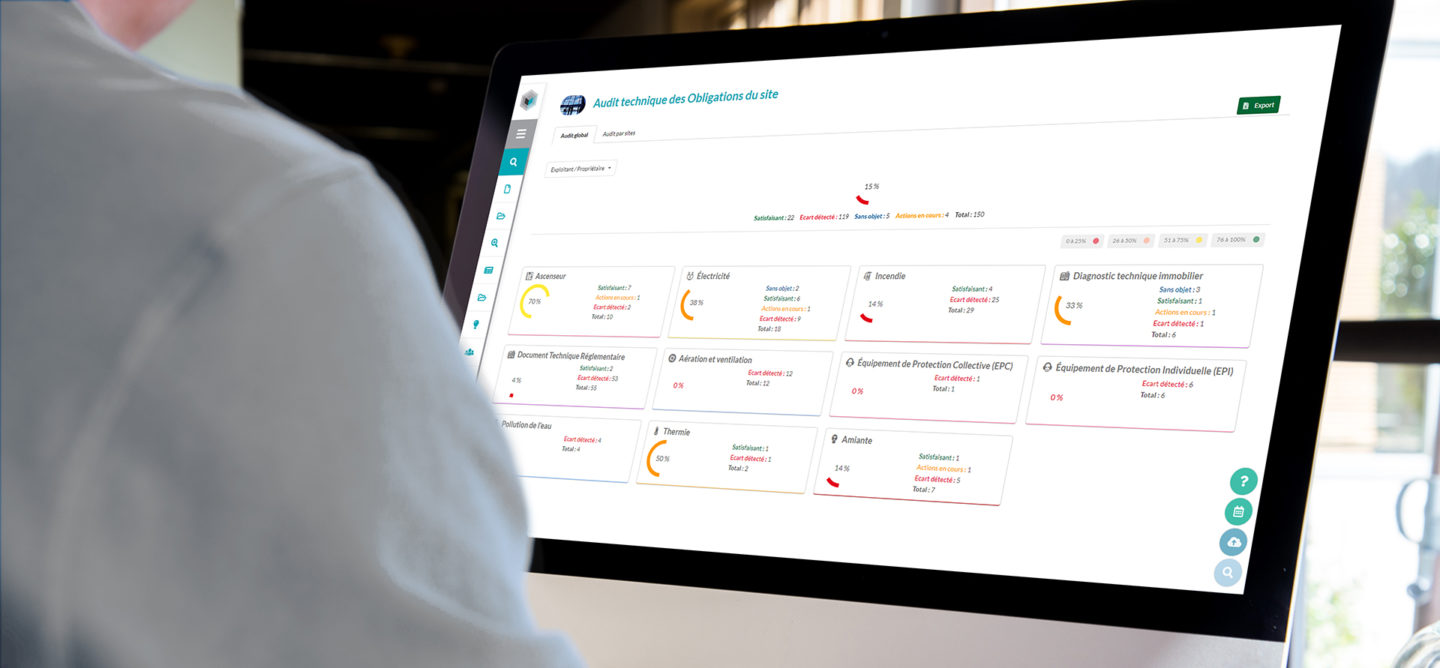 Developed in close collaboration with our clients, QualiEstate is the innovative asset management support solution. It combines the efficiency of a powerful and customizable tool thanks to its 14 modules and the human expertise of our specialists.
Management of site obligations (lease, insurance, regulations), maintenance, team training, regulatory audits, compliance with construction regulations, voluntary approaches, etc. Everything becomes simple with QualiEstate !
Qual'eVeille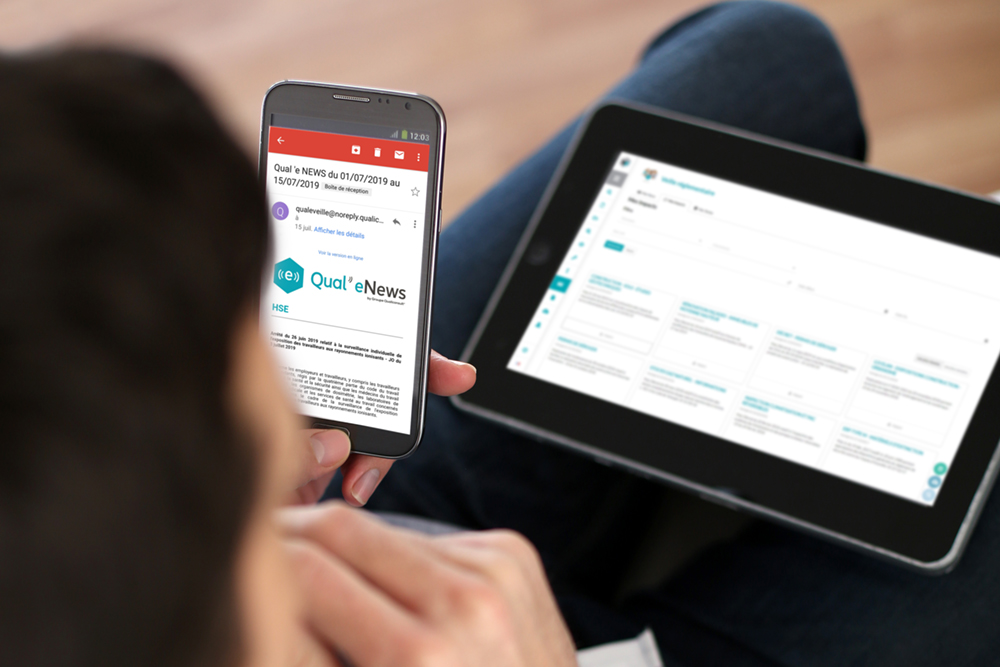 Qual'eVeille is the regulatory monitoring solution for our customers on the theme of buildings and their environment.
Our team of experts and lawyers decipher regulatory news and provide relevant information according to our clients' sectors of activity.
It is fully customizable in terms of the level of information given, from a simple alert to the publication of a new text to an impact analysis, and thanks to its 10 themes to choose from.
QualiEasy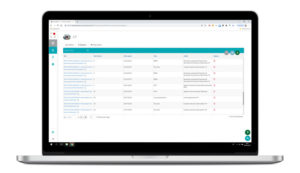 QualiEasy is the portal that allows our customers to find all the reports resulting from our services. It offers a simple way to follow our interventions, to have an overview of sites and to manage the actions to be taken following our observations.
BIM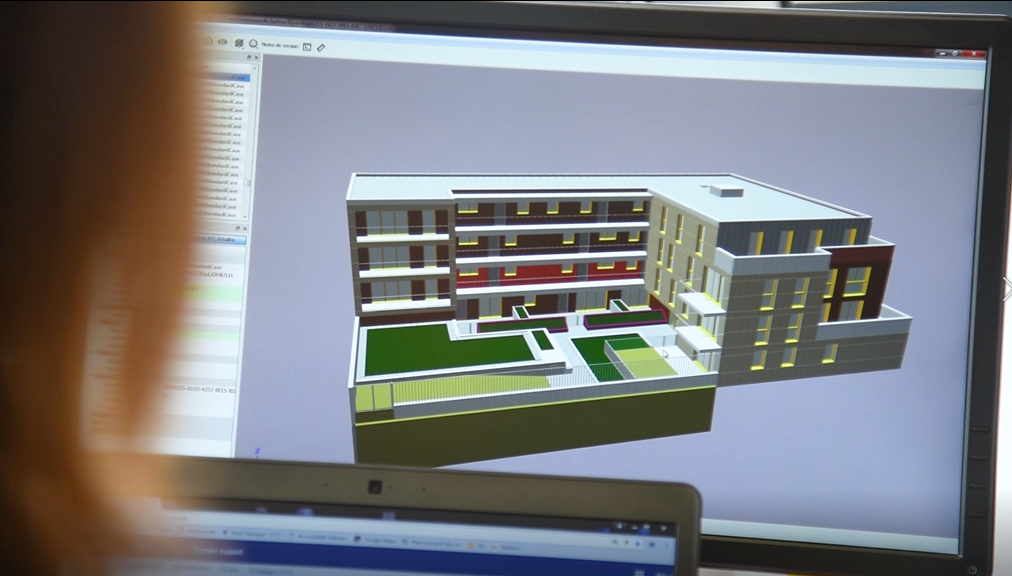 Groupe Qualiconsult has been working for several years on the subject of Building Information Modeling (BIM) for its businesses. Today we are able to offer "BIM" services on our own tools (QualiEstate, QualiEasy), but also to interface with our customers' platforms and EDMs. Our BIM solutions are therefore perfectly integrated into the collaborative flow of the operations we are working on.
Drone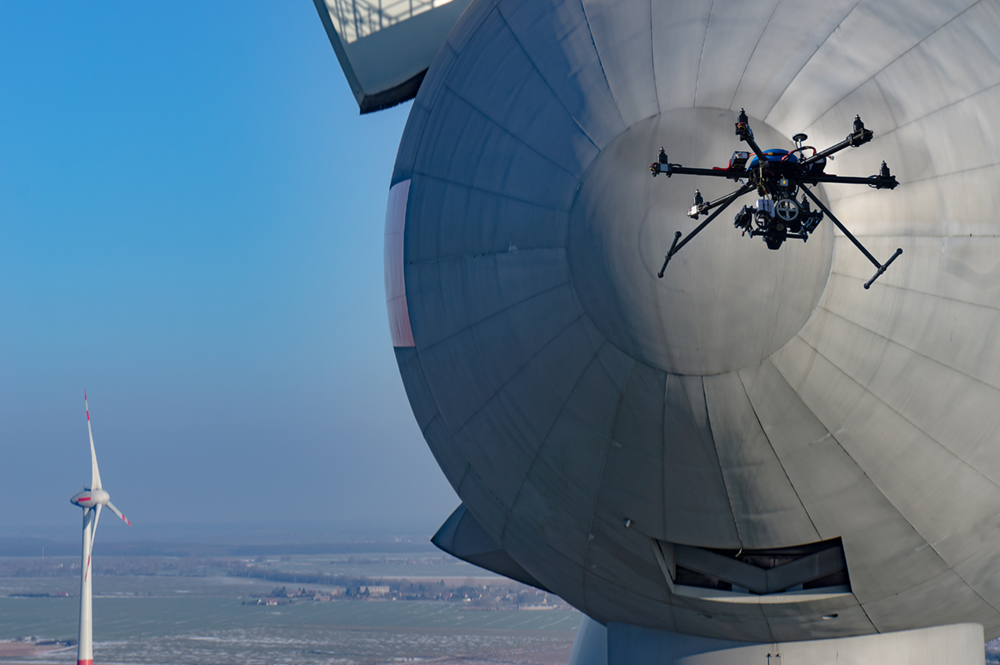 For almost 10 years, we have been using drones to accomplish some of our missions. Thanks to it we reach inaccessible places, in a secure way, and with a reduced downtime of the installations.
Discover how the drone allows us to carry out some of our missions.